Steve Jones
Stephen Phillip Jones (b. May 3, 1955) is an English rock and roll guitarist and singer, best known for his work as guitarist for the punk band Sex Pistols.
Steve Jones was born in Shepherd's Bush, London. Steve has stated that his style of guitar-playing is derived from that of Johnny Thunders of the New York Dolls and his early influences were Glam Rock icons like Roxy Music and David Bowie. He was an only child and his father Don Jarvis, an amateur boxer, left when he was two years old.
Up to the age of twelve he grew up in Hammersmith with his young mother, who worked as a hairdresser, and his grandparents. He then moved to Benbow Road in Shepherd's Bush with his mother and stepfather where they lived in a one bedroomed basement. Jones never got on with his stepfather, who made his living making gaskets for electric cookers, "he was an arsehole, I was just extra baggage." Problems began to occur from a young age and in 1972 he was the subject of a council care-order. As a teenager Jones was frequently in trouble with the police. He was a kleptomaniac and was arrested for a range of crimes including car theft, shoplifting and burglary. In the documentary The Filth and the Fury Jones said he grew up watching his parents steal from shops and during his teens he racked up 14 criminal convictions. He spent a year in a remand centre – which he says was more enjoyable than being at home, and has said that the Sex Pistols saved him from a life of crime or even prison.
Steve co-founded The Strand (named after a Roxy Music song) with Paul Cook and Wally Nightingale in the early 1970's. The Strand were a precursor to the Sex Pistols where Steve first learned to play guitar and honed his rudimentary musical talents. After dropping Wally in the mid seventies, his band was known as THE SWANKERS.
In 1975, Steve went on to co-found the Sex Pistols with Paul Cook, Glen Matlock and later Johnny Rotten. The Sex Pistols though only releasing a single album called Never Mind the Bollocks, Here's the Sex Pistols went on to become one of the most influential rock and roll bands of the 20th century. The Sex Pistols inspired acts such as The Clash, Nirvana, and The Pretenders amongst many others, and inspired a generation to pick up instruments and write and perform their own music.
Steve is a self taught guitar player and he primarily played Gibson Les Paul electric guitars in his early years. Bill Price, the engineer on Never Mind the Bollocks, Here's the Sex Pistols has called Steve one of the tightest guitar players he has ever worked with, implying that his chord and note timing were precise and impeccable. It cannot be understated that Steve understood how to obtain fabulous tones from his guitar and amplifier combination. This talent for tone combined with his musical precision and simplicity gave Steve his unique guitar sound which is often emulated and sought after by his fans and followers.
After the Sex Pistols broke up in 1978, Steve and drummer Paul Cook co-founded the hard rock outfit The Professionals. They released one album but disbanded after a serious car crash while on tour in the US in 1981. Ironically, the title of The Professionals' debut album was I Didn't See It Coming.
Steve was a member of Chequered Past (led by Michael Des Barres) from 1982 to 1985. They released a self-titled album in 1984.
Steve also played with Thin Lizzy, Joan Jett, Bob Dylan, Iggy Pop, Cyco Miko, Andy Taylor, the Neurotic Outsiders and had a solo career in the 1980s and early 1990s. His song "Mercy" was used in a Miami Vice episode called "Stone's War" and was featured on the Miami Vice II soundtrack album. He participated in the Sex Pistol's reunion concerts and currently resides in Los Angeles, California. He has since done some studio work, playing guitar on the Insane Clown Posse's 1997 rap-metal record, The Great Milenko. Additionally, Steve played electric guitar on Lisa Marie Presley's 2005 album, Now What, on the track Idiot.
In February 2004, Jones began hosting a daily radio program in Los Angeles called Jonesy's Jukebox, on Indie 103.1 FM, broadcasting live Monday to Friday from noon to 2PM. The premise of the show is that the self-described "Sire of Wilshire" can do whatever he wants (within FCC rules), with no direction from station management. Far from an angry punk with access to a transmitter, Jones is an entertaining host who mixes an eclectic playlist (culled from his own collection of CDs) with often (intentional) rambling and humorous interviews of guests from all walks of the entertainment industry. He frequently interacts on-air with "Mister Shovel," his nickname for program producer Mark Sovel.
User-contributed text is available under the Creative Commons By-SA License and may also be available under the GNU FDL.
Steve Jones Albums
0.0
Acoustic Bootleg Steve Jones
Released on
October 12, 2006 Read More →
0.0
Fire And Gasoline Steve Jones
Released on
February 23, 2010 Read More →
0.0
Full Circle "E.P." Steve Jones
Released on
November 3, 2006 Read More →
0.0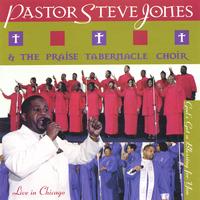 God' Got A Blessing For You Steve Jones
Released on
January 1, 2011 Read More →
0.0
Mercy Steve Jones
Released on
February 23, 2010 Read More →
0.0
Mind Games Steve Jones
Released on
May 18, 2009 Read More →
0.0
P's In A Pod EP Steve Jones
Released on
January 1, 2011 Read More →
0.0
Pictures Steve Jones
Released on
January 1, 2011 Read More →
0.0
That Irish Kid Steve Jones
Released on
March 13, 2012 Read More →
0.0
Tinshed EP Steve Jones
Released on
December 16, 2008 Read More →